Hiking is a great way to exercise outdoors and a good way to spend time with your family and friends, and even just yourself. But if you are someone who hikes frequently, you will want the best gear for your trips.
Other than a good pair of shoes, having a backpack is one of the essential tools you can have while hiking. Your backpack will need to hold your food, water, and equipment without weighing you down too much.
If you are someone who is just starting your hiking journey, you may be wondering, "can you use a regular backpack for hiking"?
A regular backpack is sufficient for short hiking trips when you will not be carrying much gear and do not expect to encounter poor weather. Hiking-specific backpacks offer improved comfort, lighter weight, added organization, higher storage capacity, and better weather resistance.
With that in mind, let's dive in to see what else you should consider before making your final decision!
Backpack Types to Choose From
When people think of a backpack, they tend to think of the stereotypical backpack that you wear over should shoulders at school. You know – the type meant to carry books, pencils, etc…
While this type is certainly common, it's not the only kind of backpack!
The truth is that there are many types of backpacks available for different purposes. These purposes can range from carrying books on campus to protecting expensive equipment.
Let's quickly take a look at some of the available backpack options!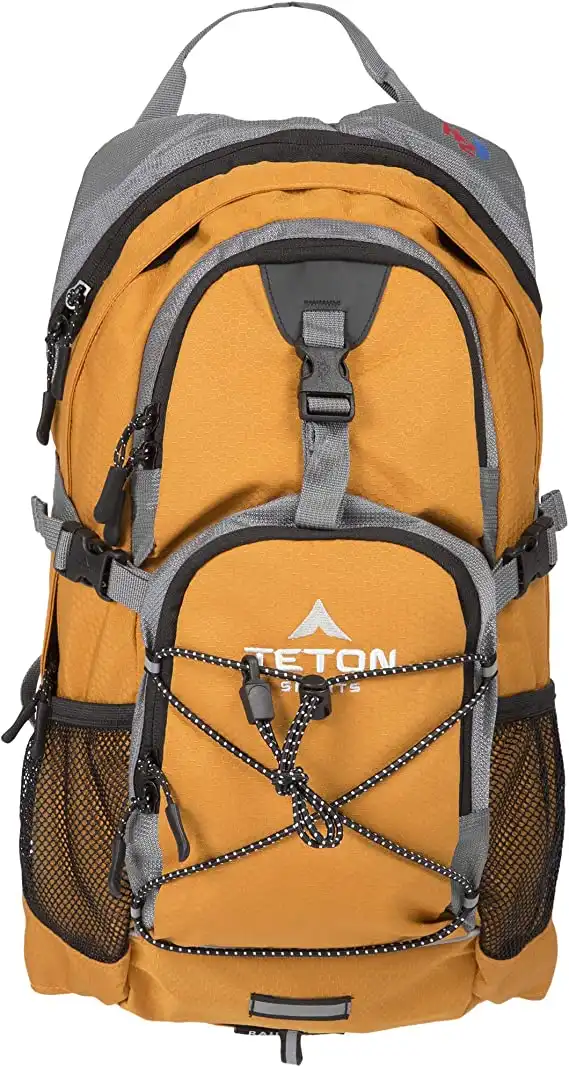 TETON Sports Oasis 1100 Hydration Pack
The Oasis1100 by TETON Sports is an 18-Liter backpack that comes with a leakproof 2-Liter hydration bladder and is thoughtfully designed with plenty of room for all the gear you want to keep handy. You can adjust the shoulder, chest, and waist straps to get a custom fit. It comes in a wide variety of colors and includes features normally seen on more expensive packs.
Buy from Amazon.com
Daypack
Daypacks are very similar to backpacks, but they do feature a few key differences.
The biggest difference between a daypack and backpack is that daypacks tend to be smaller. This size difference allows people to store only the essentials in a daypack without compromising comfort or organization.
Daypacks are a good option for those who are going on short hiking trips. A daypack is less likely to weigh someone down, as they are lightweight in material and smaller in size.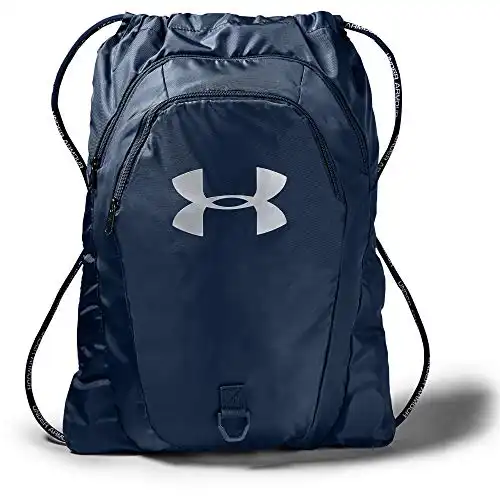 Drawstring Bags
Drawstring bags are popular for their simplicity. They are small bags that are tied together by tightening strings that also serve as straps.
Drawstring bags are perfect for packing light and easy to carry around. Not only do they not hold much, but their straps can quickly become uncomfortable on long hikes. I'd only recommend this style of backpack for your shortest trips.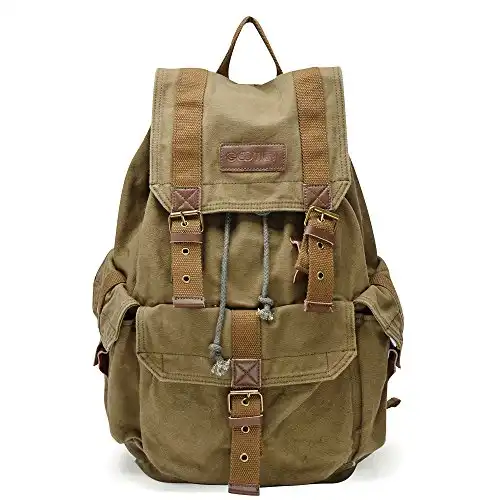 Knapsack
Knapsacks are also very similar to backpacks.
Knapsacks are bags that are carried on the back by two straps. These bags are usually made out of leather or canvas material and are frequently used by hikers.
While they provide more organization and carrying capacity than the previous options, they are sometime heavier than desired and usually not the most water resistant of packs.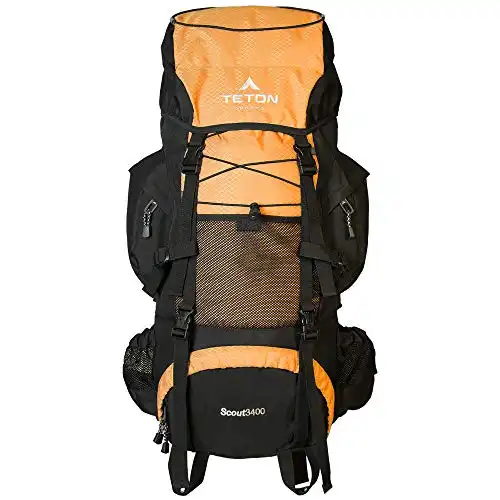 Frame Backpacks
Frame backpacks are backpacks designed to carry a lot of things while also being easy to carry!
For this reason, the frame backpack is well-loved by many hikers. If you have seen a show or advertisement that features a hiker, they are most likely wearing a frame backpack.
While frame backpacks may look bulky, they make the process of hiking a lot smoother for those who are carrying large quantities of supplies.
If you need to carry a lot of heavy gear or will be going on an extremely long outing, this style of pack is your friend!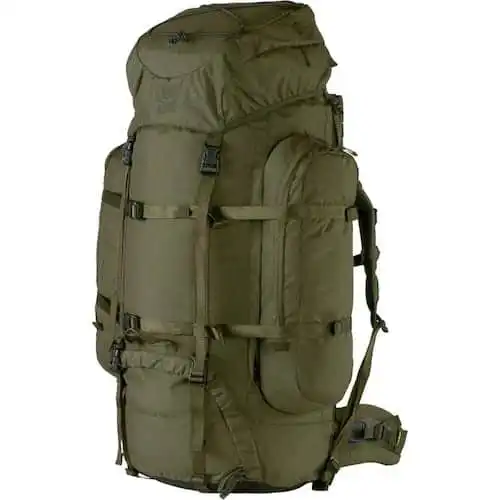 Norrøna Recon 125L
This Norwegian, Swedish and Danish military-approved mega pack holds up to 125L and is suitable for even the heaviest and bulkiest loads. Designed to carry extremely heavy content over a period of time the backpack is built around a unique aluminum frame which provides stability, balance and comfort.
Buy from norrona.com
Tactical/Military Backpack
Military-style backpacks are meant to be used by those in the military or traveling long distances on foot.
These backpacks are a step above most backpacks and contain features that most backpacks don't or can't contain.
For the average hiker – these features (and price tag) are typically unnecessary.
Will a Regular Backpack Work for Hiking?
With that in mind, the biggest questions that you'll need to answer before making your decision will be:
how much stuff you plan to bring with you (volume and weight)
how long you will be wearing the backpack
If you are taking a simple trip that does not require many supplies, a backpack will work just fine as long as it is sturdy enough to be worn for long periods of time and big enough to carry what you need.
Backpacks are good to use on a standard hiking trip. Should all of your supplies fit comfortably in your backpack, you can use a regular backpack for your hiking adventures.
Every hiking trip should be accompanied by proper hydration and nourishment.
However, there are situations in which you may want to switch the size of your bag. If you are hiking in winter weather, you are going to need to pack bulky clothes. You may also bring extra equipment to help warm you up.
If you are going on a trip that will extend into the next day, you're going to need more supplies. A regular backpack will most likely not have the storage needed to carry all of your equipment in these cases.
Each hiking trip is unique, and the bag you use for storage should fit the trip accordingly. Even if you can close a bag, it doesn't mean that all of your stuff fits properly. Your supplies should fit comfortably within your bag and should not hurt your neck or your back.
When to Downgrade
Bigger is not always better, especially if your hiking trips are short. If you do not require many supplies on your trips, you may want to consider swapping your backpack for a smaller bag.
Having an unnecessarily bulky bag on your back can weigh you down and cause discomfort during your hiking trip. Daypacks and even drawstring bags can work in your favor if you are packing light.
Having less weight on your back can also help prevent you from getting overheated if you are hiking on a hot day. The last thing you will want while you are outside sweating is to have to deal with an uncomfortable backpack.
If you choose to use a smaller bag to carry your supplies, it is important to keep an eye on your belongings. Some hikers will mark their bags with a neon color that will stand out wherever they leave the bag.
When to Upgrade!
On the contrary, at times, you will want a bag that contains more space.
Hikers who like to travel for hours and cover a lot of ground will want to bring many supplies to ensure their physical safety. Frame backpacks are a great option, as they provide a lot of storage without causing unnecessary strain on the back.
Frame backpacks also work well for winter hiking, as hikers will be able to store winter gear. Hiking can occur during any time of the year, but you will want to be well prepared for the weather you are hiking in.
Some hikers also like to use military or tactical style backpacks. These backpacks are also large and are designed to be used while traveling long distances on foot. Tactical backpacks are typically weather-resistant, and some even have technology built into them.
Hikes can often extend into camping trips. For this reason, hikers like to have bags that can carry large amounts of equipment to supply these trips.
The weather-resistant material on a tactical backpack often comes in handy for camping during rainy or winter seasons.
On any trip that lasts more than one day, it is advised that you bring a frame or tactical backpack for the trip. Your body will likely thank you for it later!
With that in mind, the vast majority of hikers will be best served by getting a mid-sized day backpack.
I find the sweet spot to be somewhere in the range of 18 to 30 liters.
Best Hiking Daypacks
These bags allow you to carry plenty of gear for a day, without the added bulk (or weight) of larger bags.
Best Overall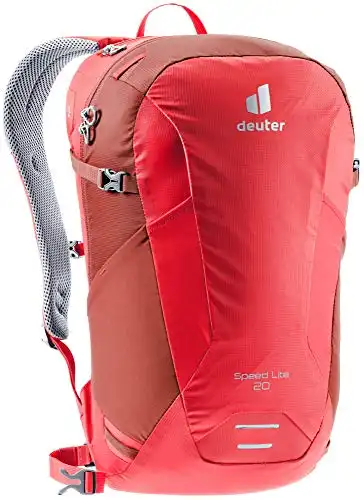 Deuter Speed Lite 20 Hiking Backpack - Chili-Lava
Thanks to its athletic V-line and anatomically-shaped shoulder straps, the lightweight all-rounder offers enormous freedom of movement on day hikes and for many other sporting activities. A high level of comfort and technically ingenious functions without superfluous pounds of material is what the Speed Lite is all about!
Buy from Amazon.com
Best Value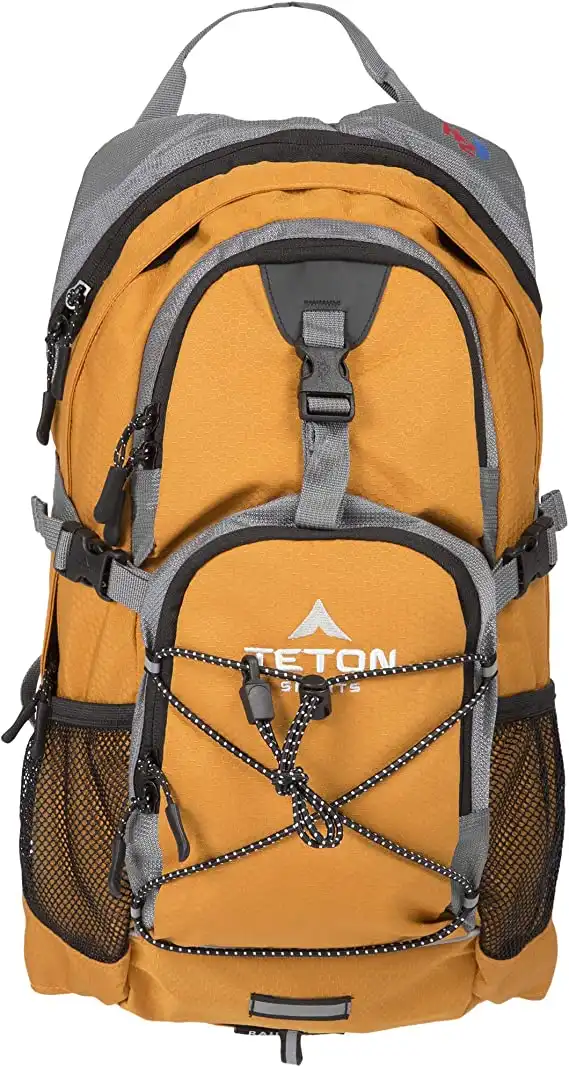 TETON Sports Oasis 1100 Hydration Pack
The Oasis1100 by TETON Sports is an 18-Liter backpack that comes with a leakproof 2-Liter hydration bladder and is thoughtfully designed with plenty of room for all the gear you want to keep handy. You can adjust the shoulder, chest, and waist straps to get a custom fit. It comes in a wide variety of colors and includes features normally seen on more expensive packs.
Buy from Amazon.com
Most Versatile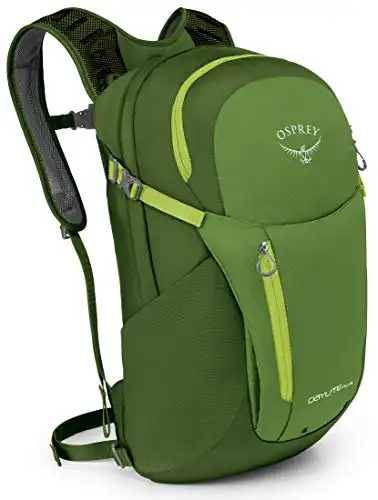 Osprey Packs Daylite Plus Daypack
The Daylite Plus has proven to be wildly popular due to its lightweight, simple, durable, comfortable, and cost-effective design. Features include a large main compartment, multi functional interior sleeve, front panel shove-it pocket, and die-cut foam backing.
Buy from Amazon.com
While there are other popular small options like 12 liter bags, I find these too limiting in many cases.
Sure – you'll easily fit your phone, keys, a snack, and water in them. But if you need to carry for two or stuff a few extra layers in them you'll find that you quickly run out of room.
A slightly larger bag (like the ones mentioned above) can still easily be cinched down to give the small profile of the 12 liter bags.
Final Verdict
All in all, regular backpacks are a good solution if you do not have a designated backpack for hiking. Depending on the backpack's size, you will most likely be able to carry half a day's worth of supplies.
Many backpacks can be used, and as long as all of your necessary supplies fit, a regular backpack will do just fine.
If you plan on hiking frequently, you may want to invest in a larger backpack just in case. Some situations may come up where you need the extra storage or don't want to risk any of your belongings getting wet.
But for easy hiking trips that require light packing, a regular backpack will do the trick. Remember to make sure that both water and food can fit easily into your backpack.
Related Articles
If you found this article helpful, then make sure to also take a look at my other related articles!