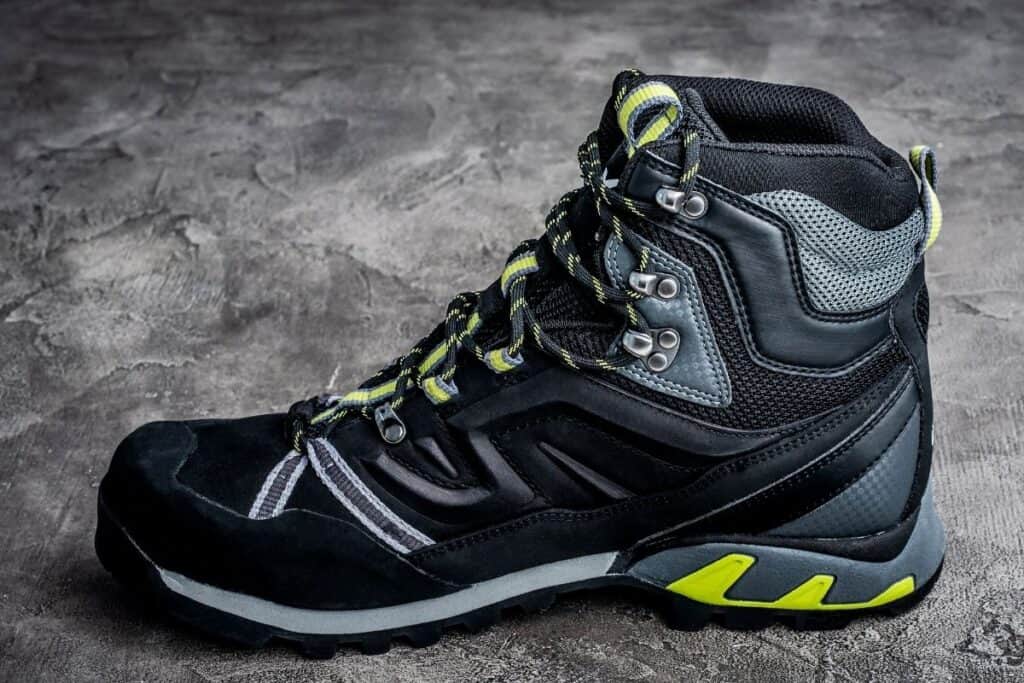 Whether you're a seasoned trailblazer or hiking is a recent endeavor for you, the time will come when you'll need to buy new footwear. Options for hiking boots are plentiful, so it might lead you to wonder—are expensive hiking boots worth it?
Expensive hiking boots are a worthwhile investment if you plan to spend a lot of time hiking, traverse technical terrain, or carry a heavy backpack. Casual hikers may find them to be of less benefit due to if they hike infrequently or do not traverse technical trails.
While the answer isn't as easy as "yes" or "no". In this guide, I'll share insider tips on how to determine whether or not expensive hiking boots are the right fit for you.
How Expensive Are Expensive Hiking Boots?
If you're new to the hiking world, you might be wondering—what kind of expensive numbers am I talking about here?
Coming in at over $700, Italian fashion company Moncler offers among the most expensive hiking boots on the market!
Before you start shaking in your "boots," know that this price is exorbitantly high for expensive hiking shoes. Most expensive hiking boots fall closer to the $300 to $500 range.
For comparison, the cheapest hiking boots cost under $100.
When Are Expensive Hiking Boots Worth It?
There's no doubt about it—there are pros and cons to buying expensive hiking shoes. Before you make your purchase, consider the following factors!
Location of Your Hike
The word "hike" means different things to different people.
For some, a hike might mean a walk along a well-maintained trail, free of rocks and debris. In that case, expensive boots won't be worth the investment.
For others, it means scaling mountains, traversing over loose rock, and crossing streams, in which case, even the pricest boots turn out to be a solid investment!
If you'll be sticking to established, cleared trails, there's less of a need for expensive hiking boots than if you'll be hiking over more rugged terrain.
Amount of Time You'll Spend Hiking
Hiking is one of the cheapest sports out there since all you really need is a pair of shoes.
The amount of time you spend hiking—both the number of hours you hike for and how many hikes you do per year, should help you decide whether or not expensive hiking shoes are worth the cost.
Can you imagine taking up horseback riding and investing in everything from the helmet to the horse, only to ride for a few hours a month?
No!
The same idea applies to hiking. Even if your hikes involve more complicated trails, if you'll only be hiking those trails once in a blue moon, it may not be worth it to invest in expensive hiking boots.
Weather
Hiking in sunny, dry San Diego looks a lot different than hiking the Appalachian Trail in the spring when there's still ice on the ground.
So, the weather where you'll be hiking should play an essential role in your hiking boot decision.
If you're frequently hiking on slick terrain, expensive hiking boots are often worth their price.
Body Type
Assessing your body type and balance is vital for choosing your footwear.
If you typically require more support from everyday footwear, then the chances are that you'll want to invest in a more expensive pair of hiking boots to ensure you receive the stability your body requires.
Balance also plays a role in hiking shoes. People who have good balance, strong legs, and a strong core can get away with wearing cheaper shoes better than those who are just beginning their fitness journey.
Pros of Buying Expensive Hiking Boots
Every hiking boot varies in its signature features. However, when you buy expensive hiking boots, you can expect the following:
Top-notch technology based on research and testing.
High-quality, durable material that isn't prone to ripped seams and soles wearing down.
Water-resistant or waterproof material and lining.
Breathable to allow airflow (Note: an exception to this is full-grain leather, which is less breathable but offers excellent water resistance).
Abrasion-resistant. Hikers dread developing blisters while hiking, and the low-quality material of cheap hiking boots is usually the cause.
Excellent insulation if you purchase boots for cold weather.
Great heel brake, which minimizes the risk of slipping during steep descents.
Lightweight design.
Cons of Buying Expensive Hiking Boots
While there are many advantages to buying expensive hiking boots, these are the items you should watch out for.
Some companies may set their hiking boots at a higher price point than deserved to make them appear to be a better brand.
You may not need all the features that come with expensive hiking boots.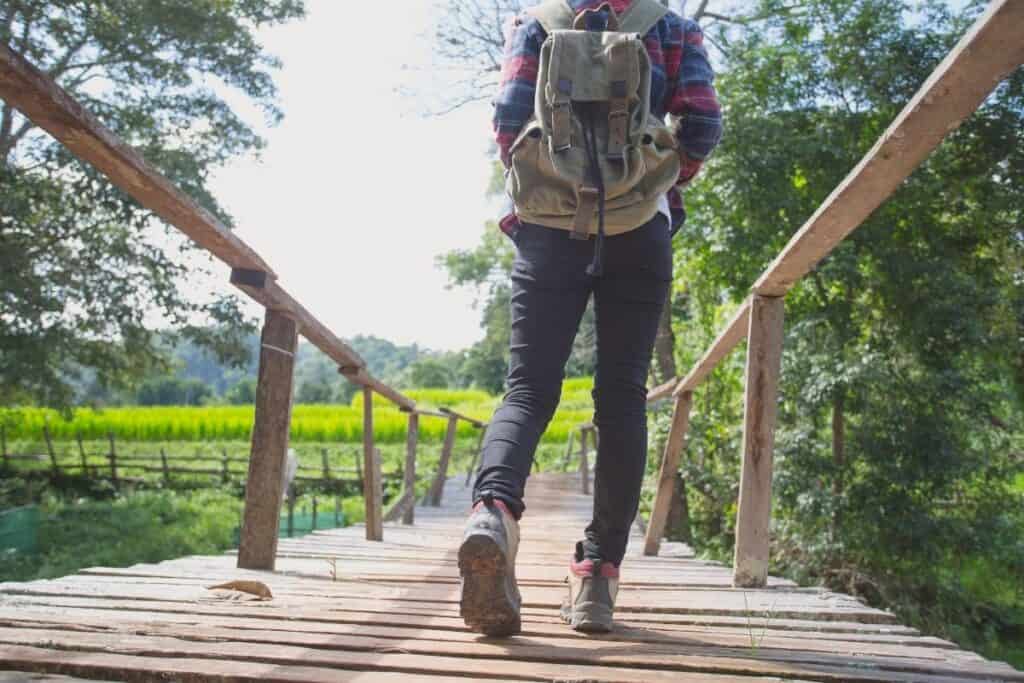 Are Hiking Boots Worth It For Casual Hikers?
When you're thinking about whether to invest in expensive hiking boots, you might also be wondering if you can get away with hiking in your sneakers.
While technically possible, I don't recommend it if you'll be doing anything more than an easy stroll.
Below are some hiking boot features that stand out from sneakers.
Increased stability
Longer lifespan
Ankle protection
Offers more warmth in cold climates
Handles rain, snow, and mud well
Better traction
Keep in mind that expensive boots generally offer better quality and technology for each of these features than cheaper hiking shoes. However, if you're a casual hiker, it's unlikely that it'll be worth the investment to buy expensive hiking footwear.
Despite the many benefits of hiking boots—regardless if they're cheap or expensive—it's not all sunshine and roses. Hiking boots are heavier to walk in than sneakers, and running shoes are another beast entirely. They also require a break-in period, especially if your boots are leather.
Are Better Materials Worth the Expense?
If you decide to opt against purchasing expensive footwear, even mid-range boots can take a toll on your wallet compared to the everyday sneaker.
Hiking boots are expensive because of their material. Only the most rugged, heavy-duty design can withstand extreme hiking conditions, which is why it's worth it to invest in expensive footwear if you'll be encountering these conditions.
Boots designed for hiking have plates and shanks located between the outsole and midsole. As a result, you get to enjoy increased boot rigidity.
Hiking boots also support more weight if you'll be hiking with a heavy backpack. If you'll be carrying a lot of weight, it's worth it to invest in more supportive hiking footwear.
Furthermore, most hiking boots, especially those in the expensive category, have water-resistant or waterproof qualities. Such material is a costly—but necessary—addition if you're an avid hiker.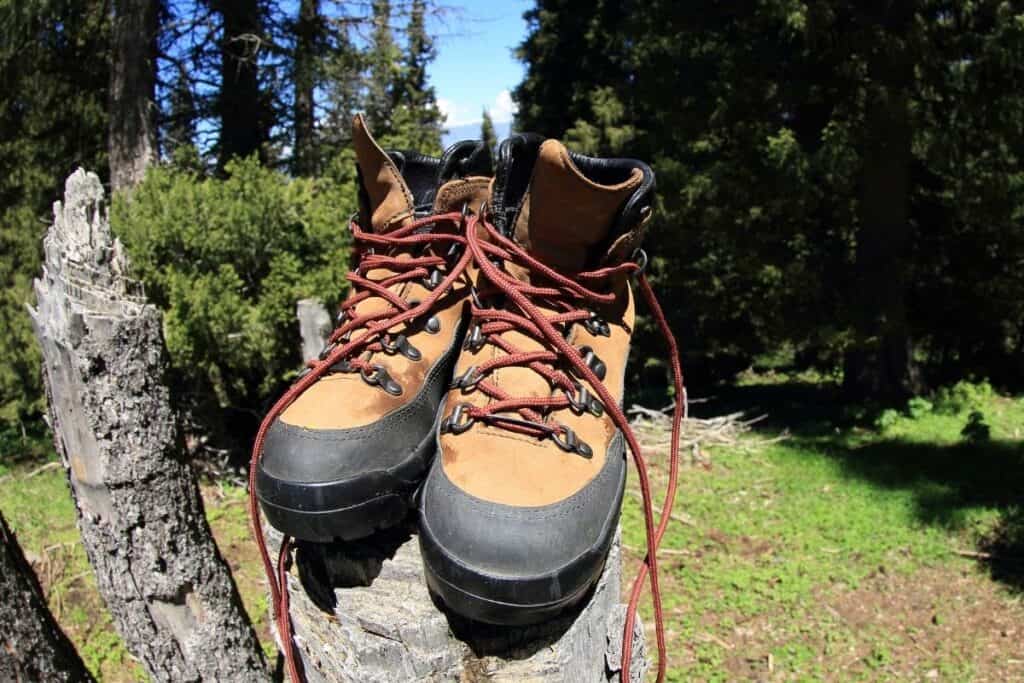 Making the Most of Your Expensive Boots
By now, I hope you have a good grasp of whether or not expensive hiking boots are worth it to you.
Whether you're leaning towards cheap or expensive boots, you should aim to do the following before making your purchase!
Read The Reviews!
Did you know that 31% of customers spend more money on a company that has excellent ratings?
Reading reviews for the boots you're interested in purchasing is critical to get a feel for how well they'll perform for you. Reviews will also help you determine if an expensive pair of hiking boots add enough value to make the price tag worth it.
Although 5-star reviews are important, make sure to read a range of reviews to get a well-rounded understanding of the boot's positive and less than ideal qualities.
Let's face it—no matter how expensive a product in any field is, it's hard to find one that combines every feature you want.
Try on the Boots
An expensive hiking boot is only worth it if it fits comfortably.
You might be surprised that the expensive boot you thought would be perfect for you wasn't what you expected. For this reason, you should try on multiple different styles.
Regardless of the price of your boot, make sure to ask the business you buy your hiking boots from what their return policy is. Don't expect to go on a 10-mile hike through the mud and get a refund. However, most companies offer some kind of return policy.
Buy Socks
An expensive pair of hiking boots isn't worth it unless you wear the right socks.
Make sure that the sock's thickness fits comfortably with your new boots!
Synthetic or wool socks are ideal since cotton socks retain moisture and instigate blisters. Plus – if you're going to buy nice boots, there's no reason to not get a decent pair of socks to go with them.
Expensive Hiking Boots Aren't Worth it If They Don't Fit Right
If you're going to spend money on expensive hiking boots, it's critical that they're comfortable.
So, how do you know you've found a pair of well-fitted hiking boots?
Below are some tips for picking out expensive hiking shoes.
Go to the store later in the day. Feet typically swell a little throughout the day, so you'll want to make sure your feet fit comfortably then.
Wear the socks you'll be using to hike.
Try out the boots using orthotics if you wear them.
Take your time walking around the store in your prospective boots.
Ensure there's some space between your big toe and the inside of the boot.
Keep in mind that regardless of whether you purchase expensive or cheaper hiking boots, boot sizes can vary between brands.
What Hiking Boots Will You Choose?
So, after all of this, are expensive hiking boots worth it?
As you now know, the answer is, "It depends."
Regardless of whether you purchase expensive hiking boots, cheap ones, or somewhere in between, the most important factors are that your shoes fit comfortably and are within your budget.
Related Posts
If you found this article helpful, make sure to also take a look at some of my related posts linked below!