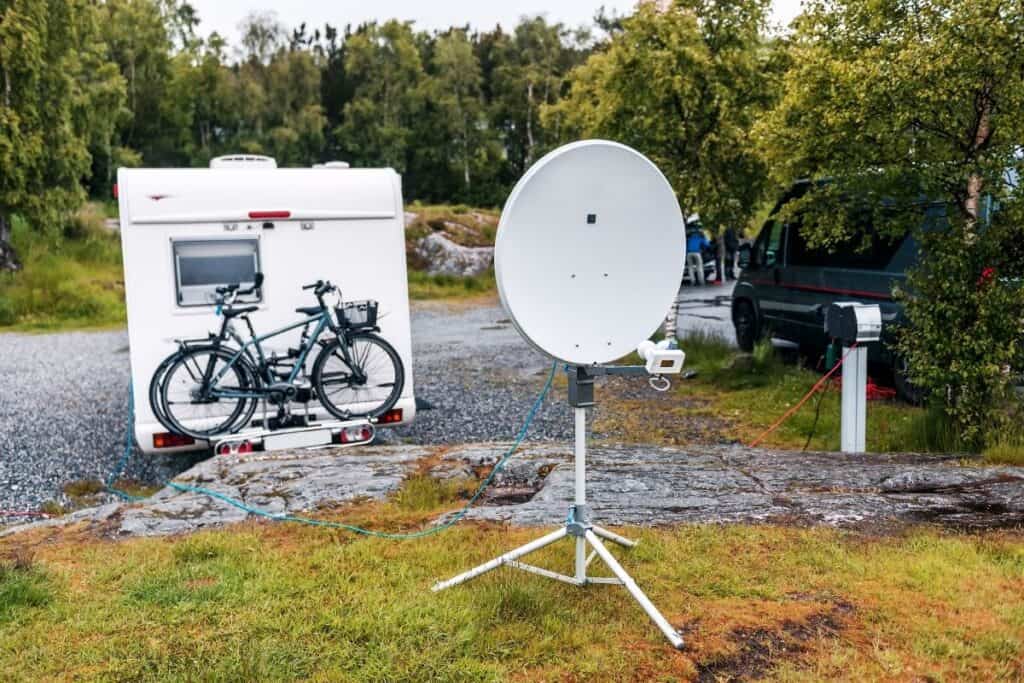 If you're new to the camping scene or merely need a reminder of what amenities you can expect at campsites across the country, you may have occasionally wondered, "Do campgrounds have WiFi?"
Unfortunately, there's no single answer – WiFi availability can vary, especially by the type of campground you're going to. So, see the guide below to learn more about internet availability for your next camping trip and what to do if there is none.
Do KOA Campgrounds Have WiFi?
There are over 500 individual KOA (Kampgrounds of America) campsites across the United States. Thousands (perhaps millions) of people make their home on KOA grounds when they decide to venture into the great outdoors. Yet, even some time away from home doesn't exempt you from your day-to-day responsibilities.
Lots of people find themselves in need of an internet connection when they're on vacation, and KOA recognizes this. So, the company continues to provide WiFi at most of their campsites.
Some locations like Yemassee KOA have up to six individual routers so you can live just as comfortably in the natural world as you would in your modern home. 
The speeds here are so reliable that you can engage in the following activities:
Surfing through social media
Emailing
Streaming (Yes, you read that right! You can binge Netflix while cuddling up under the stars!)
Still, remember that not all KOA campsites have WiFi. This means that you'll need to check the amenities before setting out to stay at a specific campground overnight. The last thing you want to do is go on an impromptu trip and not be able to access your work or other sensitive emails while you're away!
Plus, even if you can confirm that a specific campground has WiFi, there's no guarantee that it'll be working at top speed. Since these sites are exposed to natural elements, things like intense storms or other natural events can disrupt regular internet access.
The number of people staying at the campsite can slow things down, too, so have a backup plan ready.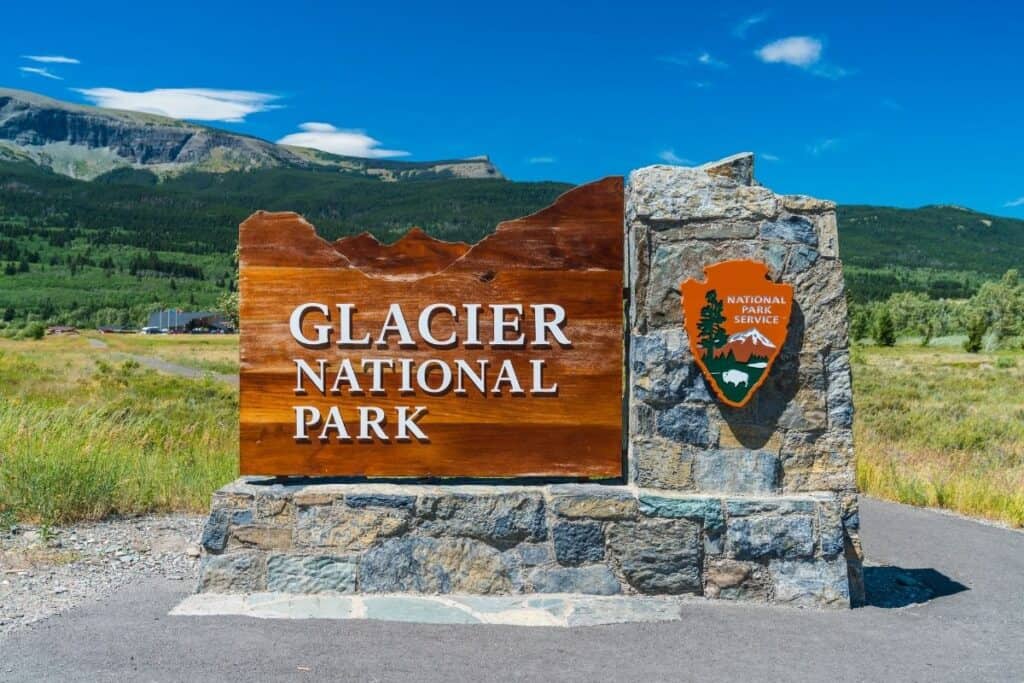 Do National Park Campgrounds Have WiFi?
Out of the 400+ National Parks that grace the United States' and U.S. territories' landscapes, about 140 of them have free WiFi. Alright, so this doesn't sound like a ton, but hear me out: most National Parks are far older than developed campgrounds like those owned by KOA. 
This means that much of their land is (somewhat) untouched and undeveloped, leaving few opportunities for installing routers and modems to connect campers to the internet.
Plus, these parks comprise over 84 million acres!
So, you're more likely to venture into remote locations, some that are too secluded for WiFi connections, even if someone did want to run a few lines out there. 
Be aware that this available WiFi might not be at the campgrounds themselves. For example, National Park System (NPS) officials say that you can find internet connections at "visitor centers and other facilities."
You'll need to do some research before answering yes to your question, "Do campgrounds have WiFi in National Parks?"
Still, with a little foresight, you can ensure that you get an internet connection while you're out enjoying nature. Here are some examples of popular areas and their available internet services (or lack thereof).
Is There Internet in Zion National Park?
Zion is one of the nation's most beloved National Parks. It welcomes more almost 4.5 million visitors every year and shows no signs of losing its luster. 
The red rock formations and monumental cliffs make Zion an incredible spectacle to behold. So, it's no wonder that so many people choose this place to share Insta photos of their time here.
Well, you need a viable internet connection to share your precious moments in this fantastic park, right? True. Thankfully, Zion's got you covered.
You can find a stable internet connection at any of the following locations during your visit to this breathtaking National Park:
Zion Canyon Visitor Center
Human History Museum
Springdale shops and restaurants
Is There WiFi in Yellowstone National Park?
Yellowstone holds a special place in many outdoors enthusiasts' hearts. It was the world's first-ever National Park, beginning on the first of March, 1872. The magic of the Park's abundant plant and animal life continues to inspire awe in the minds and hearts of more than 4 million people each year. 
Given the staggering number of people who visit the area annually, there's no doubt that at least some of them need to get a WiFi connection every now and then. Luckily, you can find easy access within 50+% of Yellowstone's boundaries. 
If you can't seem to find your way to these areas, you can also purchase WiFi at the following locations:
Mammoth Dining Lounge
Lake Hotel
Grant Village
Ways to Get WiFi While Camping
No luck finding internet at the campground you want to visit?
No problem! You're not out of luck yet.
With these handy devices and hacks listed below, you can snag a WiFi connection (almost) wherever you are during a camping trip:
Portable modems or hotspots: These little devices are a lifesaver for maintaining an internet connection on the go. Models like the NETGEAR mobile WiFi hotspot supply 4G access with up to 400 Megabits per second, as long as you have a SIM card to activate it. They're very reliable, providing a connection on the road or in the woods. 

Note: These pocket hotspots can't work miracles! Please understand that they are more limited than a standard WiFi router. So, don't expect to stream your favorite Hulu show if you'll be pitching a tent in the backcountry. 



Signal boosters, AKA range extenders: These will only work if you're already near an area with dependable internet service. As implied by the name, they can only boost existing signals, not create new ones. If your campground happens to be near a visitor's center or similar facility, you might have some luck with this option. 


Mobile hotspot: This trick will never fail you. (Believe me, I've used my hotspot in a pinch on many occasions.) Unfortunately, not all cell plans or carriers will provide "Mobile Hotspot and Tethering," its potential name in your device's Settings. Check your plan details to confirm you have this option before you head out to the campground. 


Mobile satellite internet: Admittedly, this is the most expensive option. Still, avid backpackers and thru-hikers will appreciate having this available, as it can make a world of difference if you plan to go completely off-grid. 

Note: Satellite internet is one of the best options for securing WiFi in a camper or RV, along with the signal booster mentioned above. This gear can be quite expensive and complicated, so you don't necessarily want to expose it to the elements as you would a pocket modem. 
If all else fails, you can stop by a cafe or souvenir shop traveling in or out of the recreational area. Yet, if that's too risky for you, take some precautionary steps before venturing out on your camping trip.
Working ahead, setting up automatic "away from office" emails, and studying your route and campground ahead of time are all essential steps to ensuring you don't get caught off guard by a lack of internet.
Final Thoughts
Camping is your golden opportunity to reconnect with yourself, your loved ones, and the Earth. For many, this also means that you get time away from technology and the internet.
Others might still need to take their work with them, though (or they simply want to stream their favorite shows under the stars!).
If this is the case for you, you need to know: Do campgrounds have WiFi? There's no guarantee that your chosen site will have an accessible internet connection.
Yet, with this guide, you'll know precisely what to do to prepare yourself for finding the accommodating spots or take matters into your own hands.
Related Articles
If you found this article helpful, then make sure to take a look at some of these related posts as well!