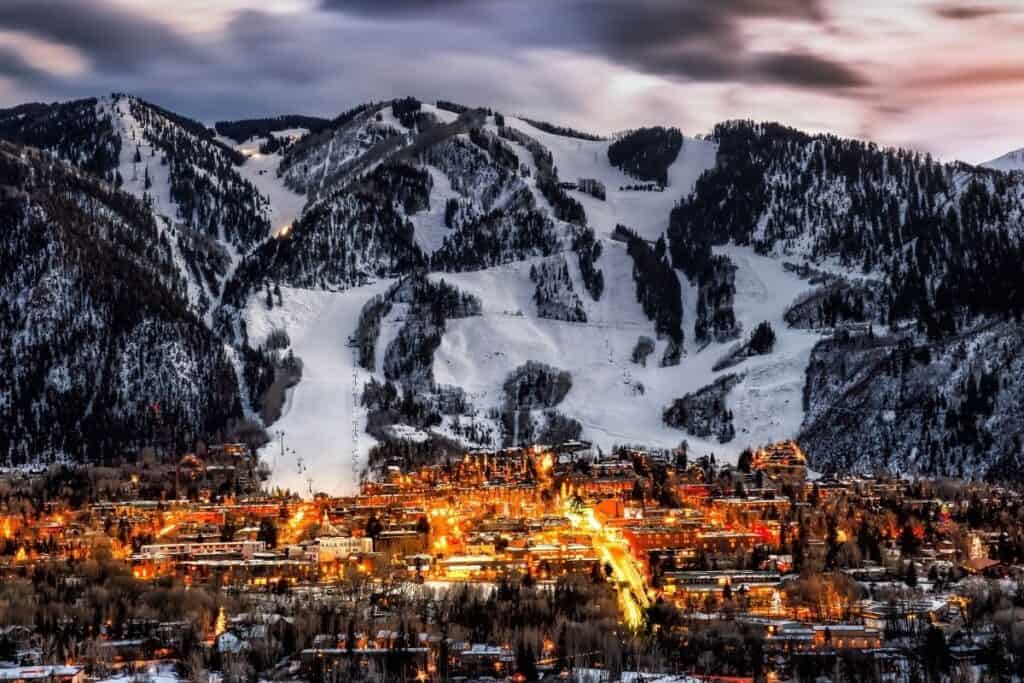 It's no secret that Colorado has some of the finest ski slopes in the world, but that quality can also come at a price! For my planners out there, you've probably found yourself wondering exactly how much it costs to go skiing in Colorado.
The average peak season ski lift ticket for a single day adult pass at a Colorado ski resort costs $143. Most ski resorts have slightly higher lift ticket prices on the weekends compared to weekdays, and will charge more if you wait until the day that you intend to ski to purchase a lift ticket.
While lift tickets alone certainly represent a hefty cost, that's not the only thing that you'll be breaking out your wallet for on a ski trip! Let's take a look at some of the ways to save money on your lift ticket, as well as watch out for the unexpected ski trip costs.
Colorado Ski Cost
Many people start budgeting a ski trip by figuring out how much their lift tickets will cost, but that's far from the only expense!
I'll break down the expense categories that most people can expect to pay for during a ski trip, whether that be for a single or multi-day outing!
Expense #1 – Lift Tickets
Since I know this is what you all really want, let's go ahead and cover lift ticket prices first!
I'll focus on prices during the peak ski season (January – March) since this is when they will be the highest. Lift tickets are often cheaper in the early season, or at the very end when the resorts may not have as many runs open, and the demand is lower.
Using their online reservation systems to gather data, I took at look at the lift ticket prices for 19 popular ski resorts in Colorado. I chose a late week in February 2021 for my test timeframe, and proceeded to collect lift ticket prices as shown below!
All of the prices shown are for single day adult lift tickets.
Note: If you're not sure where these resorts are located, make sure to take a look at the interactive map below!
Note: Lift ticket prices rapidly fluctuate; make sure to check with each resort for their latest prices.
While the full data is shown above, here are the key takeaways:
Average lift ticket: $143
Average weekday lift ticket: $139
Average weekend lift ticket: $146
While not a huge difference, you can see both from the averaged numbers as well as just looking at the chart that many ski resorts have a slight premium for their weekend lift tickets.
This is a simple game of supply and demand, knowing that more people will be off work to hit the slopes for the weekend.
What's not captured in this dataset is that some resorts offer discounts when purchasing a multi-day pass! Two, three, four, etc… day passes often provide some form of discount, although it typically wasn't substantial.
Many resorts also provide a discount if you purchase your lift ticket in advance through their online booking system. Waiting until the day of, or trying to purchase a lift ticket in person, usually results in a slightly higher price.
Furthermore – you aren't guaranteed a ticket, so you might as well reserve them in advance!
In addition to booking your lift tickets in advance, the best option available for saving yourself money with lift tickets comes in the form of season passes. If you plan on making a couple trips to a ski resort in a single season, they really are a no-brainer!
By a wide margin, the most popular season passes in Colorado are from Epic and Ikon.
Both offer options for access to wide variety of world-class ski resorts, so it really comes down to your matter of preference for which one you think may be a better fit for you.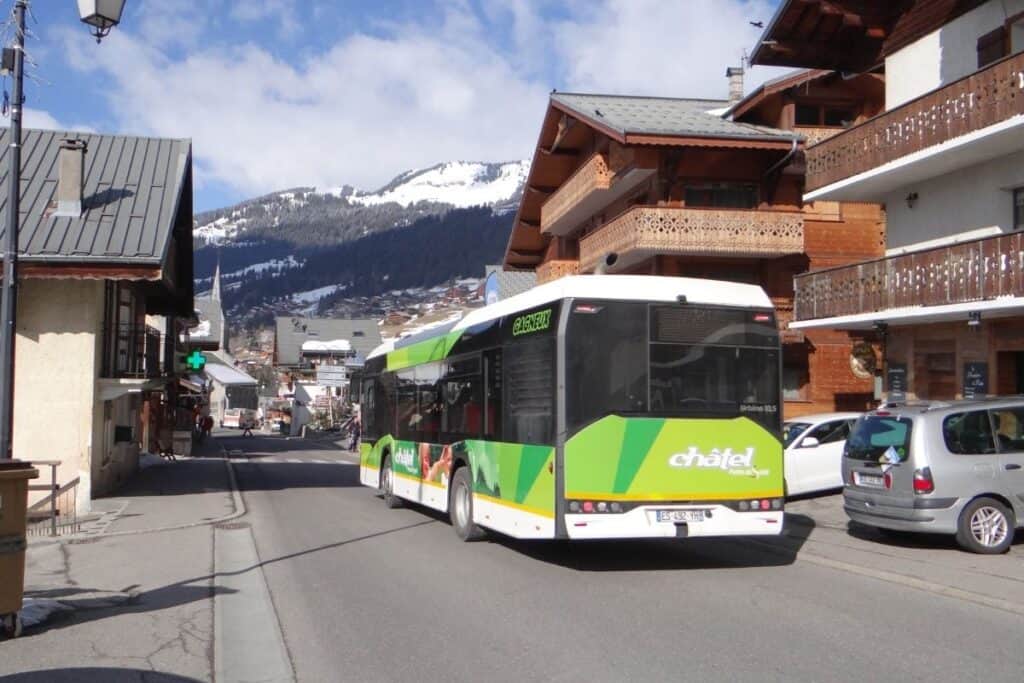 Expense #2 – Transportation & Parking
While the cost of lift tickets can certainly add up, another area that is often overlooked is transportation and parking. Regardless of whether you live in Colorado or are flying in, you're going to need a way to get to the ski resort!
Depending on where you're coming from in Colorado and what resort that you're going to, this could easily be a multi-hour journey.
The most common options for transportation include using:
Ski shuttles ~$50 each way
Rental cars ~$75 per day
Uber, Lyft, or other rideshare ~!$125 each way
Your own vehicle! gas cost
There are simply too many variables here to make a general recommendation, however, safety will be an important one to consider. Winter treks through Colorado often involve snowy and icy roads, so having a vehicle with 4-wheel or all-wheel drive is extremely helpful!
If you're bringing your own ski or snowboard gear, make sure that any vehicle rentals also have room it as well.
If you're not used to driving in these types of conditions or not comfortable with them, catching a ride on a ski shuttle may be a great option!
Note: To give you an idea of how far the drive is, here's a quick map of all the Colorado ski resorts whose lift ticket prices were mentioned above.
In addition to getting to the ski resort, you'll also want to account for parking. Depending on which resort that you're at and how long that you will be there, the cost of parking can vary wildly.
Even parking for a single day usually runs around $40 for a covered garage, but nicer covered garages in towns like Vail can easily exceed $60 per day.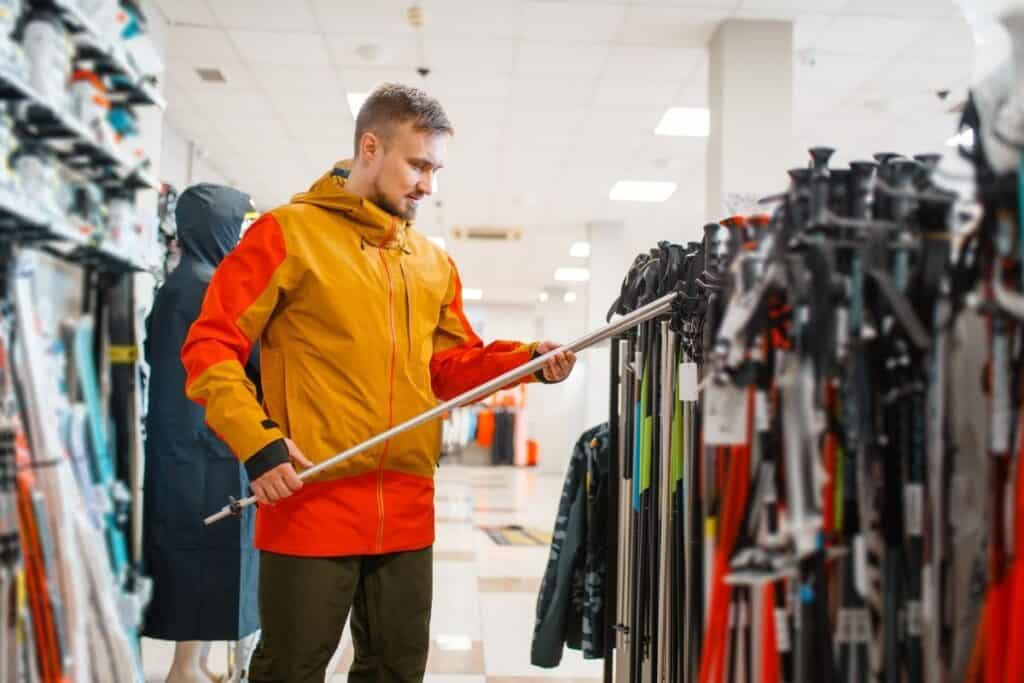 Expense #3 – Ski Gear
A trip to the ski resort is of no value if you don't have gear to make it down the mountain!
Whether you're into skiing or snowboarding, you're going to need the respective gear to make your lift ticket worthwhile.
For those traveling in from out of town, know that Colorado airports are well accustomed to handling ski gear. While most airlines charge a fee for checking ski gear, this is usually less than the cost of rentals.
If you live in Colorado but still need to rent gear, my pro tip is to NOT rent your gear at the resort. Even out of the mountains, most small towns have local ski shops that will provide rental gear at a fraction of the cost of the resort.
My local ski shop rents out gear for $25 per day, which is around half of what you would pay at most resorts!
Better yet – you can usually pick up the gear the day before your ski trip kicks off. This means that you won't have to spend any time waiting in lines the morning of to pick them up!
The one downside is that this does mean that you'll have to deal with transporting the gear to and from the resort, but hey at least it's a way to save a few bucks!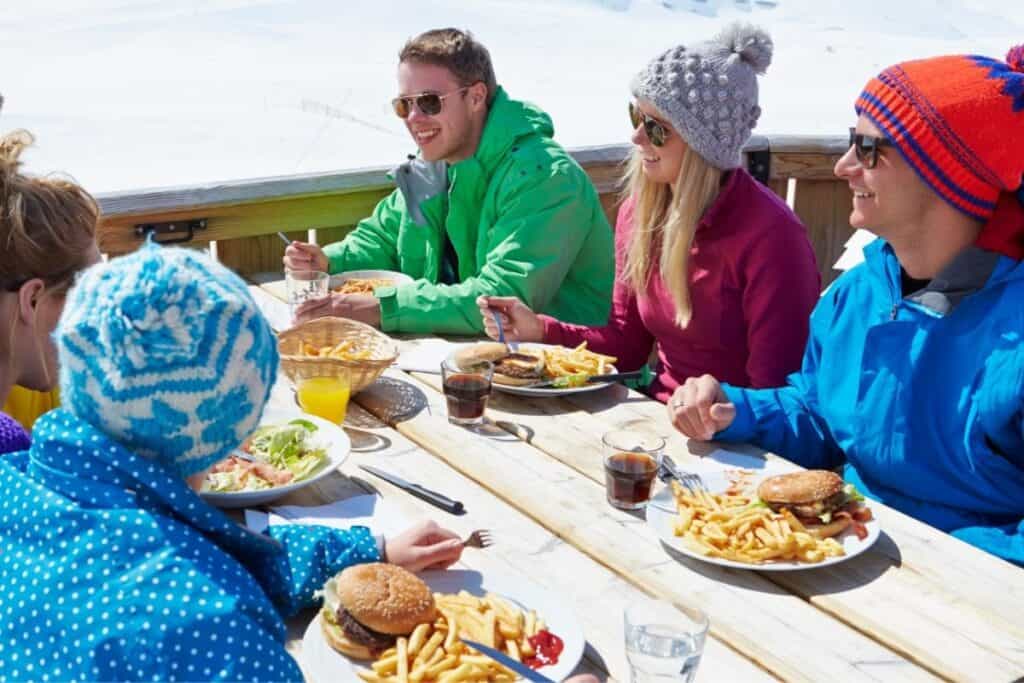 Expense #4 – Food & Beverage!
Whether you're an adrenaline junkie or just looking to enjoy a week off at the slopes, you're going to need food and drink to fuel the fun!
In keeping with the apres ski lifestyle, a ski trip isn't just about the runs but your enjoyment and entertainment following a day's skiing as well!
For those just doing a day trip to the resort, you can choose to be frugal and bring along some snacks and a water bottle. However, when the weather gets cold these tend to quickly freeze.
Although more expensive, a quick stop into a ski hut or resort cafe is a great alternative to grab some food. Just make sure to keep up with your (non-alcoholic) fluid intake to avoid dehydration and altitude sickness!
When the weather's good, one of my favorite mountain activities is to enjoy a lunch and a cold one at a mountaintop hut or cafe. There's just nothing quite like enjoying a good meal at 11,000+ feet in the mountains of Colorado.
How much you choose to spend in the food and beverage category is completely up to you, just make sure to keep it in mind when budgeting for your ski trip.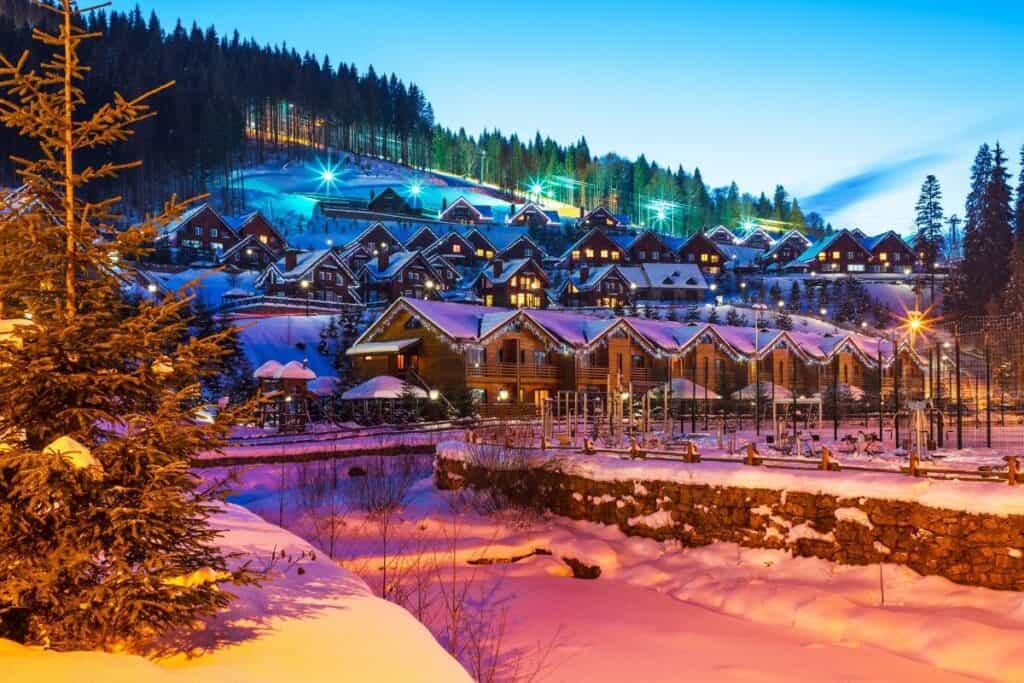 Expense #5 – Lodging
For multi-day ski trips, lodging will be your first or second largest expense. However, unlike lift tickets, you at least have some control over it!
While you're likely not going to want to camp out in the winter, you'll usually have the choice to pick between budget motels and high-end hotels in any ski town.
Similar to lift tickets, seasonality and availability also influence motel/hotel pricing. However, in many ski towns you'll still find basic lodging around $200 per night.
Of course, if you want to go fancy – there are no shortage of options!
Beautiful multi-room suites can be had at the tune of several thousand per night. However, if this is in your budget, I'm going to guess that you're probably not worried about reading this article!
Conclusion on Colorado Ski Trip Costs
For single-day ski trips, the major costs will include your lift ticket and transportation to and from the ski resort. Because the duration is so short, you'll have more flexibility here with bringing your own food along, or getting cheap food somewhere off resort.
Multi-day ski trips include the added cost of lodging. Which in most cases rivals or exceeds the cost of your lift ticket!
Not only is skiing with friends more fun, but it's a great way to lower these lodging costs by having buddies to split the lodging cost with.
If you're lucky enough to have a friend who lives in or near the ski resort you could try crashing with them!
Regardless of your trip duration, there's no debating the fact that skiing in Colorado can quickly become expensive!
Related Articles
If you found this article helpful, then make sure to take a look at some of my other related articles linked below!